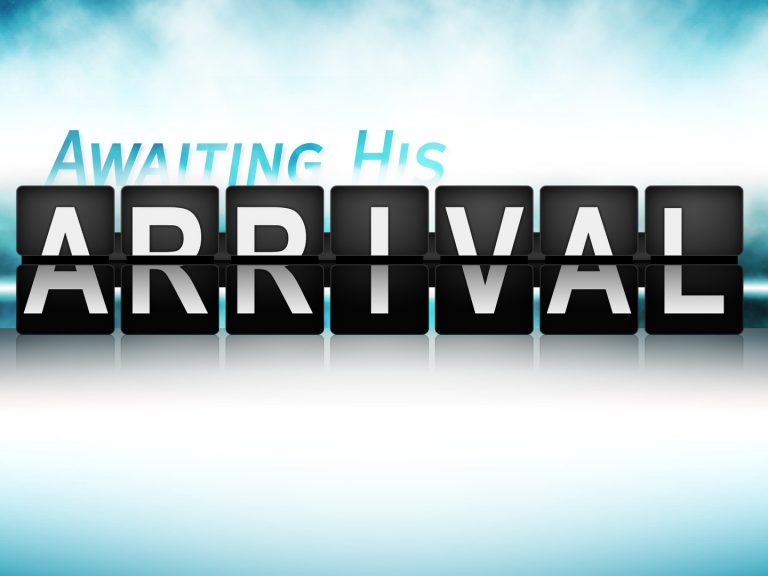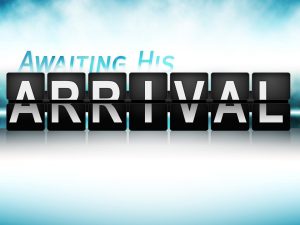 Most of us get pretty excited when we find out a friend or relative we haven't seen in quite a while is coming to visit. We'll often clean and prepare our home as well as get ourselves ready. We also often post messages on social media letting our friends know about the arrival of our loved one. And we watch the clock, often commenting how minutes feel like hours as our excitement takes over.
Similarly, we are to approach the impending arrival of Jesus in the same way. We are to get our houses in order, tell all of our friends, and get excited! For the next several weeks we'll explore what the Bible has to say about the long awaited arrival of our Lord and Savior. Can't wait to dive into this together!
LOOKING BACK: Wow has time flown, can't believe Easter is only a few weeks away! Here are some highlights from the last couple of months.
We provided a virtual interactive Christmas Event for folks and send a great box of holiday activities to our kids for both Christmas and Easter.
We enjoyed multiple Christmas Eve services. It brought a lot of joy to usher in Christmas singing songs of praise and lighting candles together.
Many people have received ongoing prayer and encouragement through constant communication from our team.
The amount for Harvest Offering has continued to grow and risen to: $18,355!! That is absolutely incredible, and will bring so much hope and will literally bring life to many people around the world! Thanks for being Jesus to those in desperate need! We will start distributing the funds asap.
Groups have been going strong and people have been growing together in community!
Children's ministry is back and so is coffee! We had over 10 kids week 2, more children are returning each week!
Our series on battling anxiety helped many who are still struggling with the ongoing health crisis. And our time exploring the FM Way made so many of us thankful for our heritage and shared faith and values!
We have gone over a year since the pandemic started, and still no transmissions at a church event, PTL!
COMING UP:
Holiday Schedule:
Good Friday Worship Experience Friday 4/2, 7pm:  Join us for a silent and reflective time of scripture, drama, songs, Dr. Paul Patton, Communion, and more!
Pre-Easter Work Day Saturday 4/3, 9:30am-12pm:  Everyone is invited and encouraged to come and lend a hand. We'll be cleaning the church and property for Sunday and beyond. Supplies and lunch are provided!
Egg Hunt Sunday 4/4 9:45am: Join us for this egg-citing event for infants through 5th grade!
Celebration Service Sunday 4/4 at 10:30am!
We are once again providing meals and gift cards for Detroit Dinner Church (led by Mark and Mary Cryderman). Please bring your dish or gift cards to church on Sunday, April 11, or Thursday night, April 15, from 6:30 - 8:30. You can signup in the lobby or using the connection card on the website.
Serving Opportunities! We can't keep the coffee flowing without you! We could use people to make and people to serve coffee on Sunday mornings. We also need additional team members in Children's ministry to help us move from nursery on 1st and 3rd Sundays only to full-time, as well as staff our kindergarten room. (note: on weeks the rooms aren't staffed we installed new TVs in each room and the service will be playing) If you are interested in learning more, visit: westlandfmc.com/serve-opportunities.
Want to take communion from home with the same elements we are using onsite? Visit westlandfmc.com/communion and we'll send them right to your home!!
Anchor is hosting a private showing of Jurassic World on Friday 4/9 at 6pm at AMC Fairlane in Dearborn. Only 18 tickets available, and you can reserve them by emailing anchor@westlandfmc.com with the subject line "Reservation" This is a free event, but bring money for concessions ($10 would be recommended), and a mask. We are leaving WFMC at 5:30 and providing rides for those who would like one! You can also meet us there.
Anchor is also hosting a 5 week series for teens on Sunday nights at 6pm starting on 5/16 called "No Apologies."  Together we'll earn how to have confidence and boldness when it comes to talking with others about our faith!
Let's keep growing in Jesus and loving the world around us, we are better together!