Every Tuesday until December 21
12:00 pm - 4:30 pm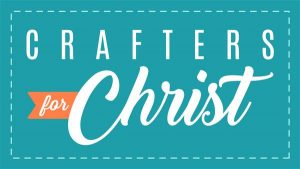 Crafters for Christ lovingly make handcrafted items, such as baby booties and blankets, for the homeless and those in need. If you like to knit, quilt, or do other crafts and help others at the same time, this may be the group for you. A great way to get to know others and we take time to encourage and pray together!
Location: WFMC – Parlor  – Leader: ">Kristin Cope – (734) 776-0079
Growth Groups Sign-ups
Let us know you're joining us for this growth group.