God is continuing to move at WFMC! None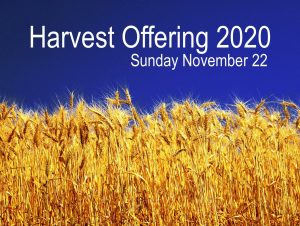 of us would have anticipated the chaos that this year has brought, but we continue to press on and reach people for Jesus, as we strive to adapt to these ever changing times. Here are a few highlights from this year:
The last 6 months, we have helped around 75 families with items like food, toiletries, cleaning supplies, clothing, and more.
We came together with Schweitzer Elementary and helped a single mom get out of a homeless shelter and    furnish her new home!
We have been able to invest in our online tools and extend the love of God to thousands more a week thanks to your generosity!
So many people, including many from our community who were not connected to WFMC, have received ongoing prayer and encouragement through constant communication from our team.
We have around 70 people still pursuing Jesus in community through our growth groups!
Our teens and micro-churches continued all along to help people feel loved by and connected to God.
We have been able to re-gather for safe and Spirit filled times of worship every Sunday.
We even received and award from Wayne-Westland Schools for the amazing ways WFMC has came together to support and bless the district!
People are coming to Jesus and growing in Him. Maturing believers are taking their commitment to God and the community to new levels. And the community and world around us are seeing the love of God through us as we live on mission.
The last 8 years around Thanksgiving we have taken up a special 1 time offering that has helped us improve our reach into the community as well as enhance our ability to minister on-site. Through these offerings we have created our first handicap accessible restroom, added a ramp to our gym, re-done our lobby and gym floors, painted the gym, added monthly funds for benevolence, given to mission initiatives, fixed our sound system, created better access for the hearing impaired, re-designed our bathrooms, upgrade our outdoor sign, and much more!
As we prayed and listened to stories this year, like those of our own Joy Ntukidem who described how Covid-19 has ravaged food supplies for her family and others in Africa, our team felt led to give away the entire 2020 Harvest    Offering to help people who are suffering around the world!! While we have challenges here, we felt like God was calling us to do what we can to feed those who are unable to consistently get a meal.
We have connected with FMC leaders from Africa, Asia, and at ICCM to determine where the needs are. Here's the breakdown of where our team feels led to disperse the gifts that come in this year:
A) 40% to Joy's village in Akwa Ibom, Africa. We are going to coordinate our efforts with FMC personnel on the ground who can safely get the food and supplies to Joy's son, who heads up some vital ministry in the village.
B) 20% to International Child Care Ministries to get meals to people through their Extend Your Table program. They are able to provide meals for folks at a minimum of .45 per meal. This will go a long way!
C) 20% for food support in Asia in places like Myanmar where our missionaries, the Van Tifflins serve. This area has been hard hit too, and can use some major support. Our friends through the FMC will help facilitate this.
D) 20% to spread the gospel and provide essentials to places that our FMC leaders tell us are hard hit. These locations are unable to be named due to Christianity being restricted and persecuted there. We are excited to help some of our brothers and sisters who are putting their lives on the line for the gospel!
We believe that God is calling us as the body of Christ, to do what we can to help those who have been effected the most by the worldwide pandemic. We believe that God is going to bless and use these gifts in greater ways then we can imagine to preserve lives and to show the love of God. This year it is exciting to see our Harvest Offering    transforming into a much needed Emergency Relief Offering for our brothers around the world. Jesus once said:
"Then the King will say to those on his right, 'Come, you who are blessed by my Father; take your inheritance, the kingdom prepared for you since the creation of the world. 35 For I was hungry and you gave me something to eat, I was thirsty and you gave me something to drink…" (Matthew 25:34–35)
We cannot wait to walk in obedience and bless His heart as we minister to a hurting world in Jesus name!
Your WFMC Leadership Team