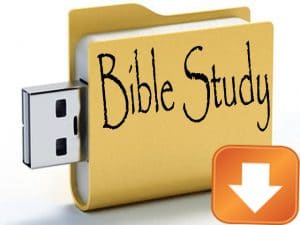 To go deeper in your study of the Bible, check out these resources:
DEVELOPING A BIBLE READING PLAN 
One way is to purchase a Bible with a built in reading plan, such as a one year Bible.
Here are a few websites that you can use to develop Bible Plans:
Bibleplan.org is a simple way to pick a plan and translation you like and get it sent right you your email on a daily basis!
Blueletterbible.org also has an assortment of plans that you can download and place in your Bible as well as several daily devotionals.
ADDITIONAL RECOMMENDED RESOURCES
Bible Commentaries (Books with verse by verse insights):
A good one that includes every book of the Bible in one book and is really well priced is the Believer's Bible Commentary by William MacDonald
Blueletterbible.org also has many free commentaries online.
Concordances (Find each verse that uses a specific word, Concordances should match your Bible translation for best results):
Here's and example of an NIV Bible Concordance
Strong's Concordance is a great tool if you want to study Greek and Hebrew words.
Biblegateway.com is a great online tool to search any Bible translation by word or topic.
Other resources:
The Story is a great way to get a big picture view of the Bible in the form of a novel.
Study Bibles have smaller but built in commentaries, a good example is the Life Application Study Bible.
"Bible Study Methods" By Rick Warren: 12 different  methods are explained in simple step-by step instructions.