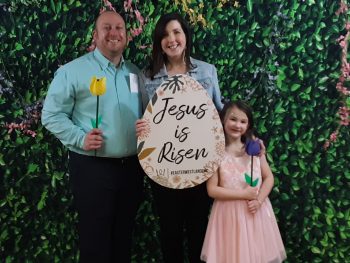 Family Info: I've been married to my lovely wife Meghan for 12 years and our daughter Ainsley (7) is amazing!
Interests/Hobbies: Traveling with my family, reading, playing the piano and singing. I also enjoy cooking, running, cycling, and officiating soccer. I am an avid sports fan – Michigan Wolverines (Go Blue) and Detroit Lions fan.
How long have you been at WFMC? We've been serving here since November of 2016
Favorite Bible Verse: Hebrews 12:1-2
Favorite Books: Heart of the Artist by Rory Noland; Life Together by Dietrich Bonhoeffer; Out of Solitude by Henri Nouwen
Favorite Movie: Rudy and Anything Star Wars!
Favorite Music: All Music