Looking forward to kicking off our new series called Reel Messages!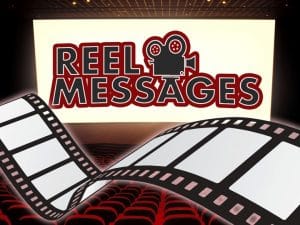 It's something we've done the last couple years and it's been a major hit. Each week, we take the time to connect moments in film to our faith. This year with Marvel mania going on, we'll kick things off with Spider-man. We'll also feature Wonder, The Incredible Hulk, Gravity, and the most requested series from the last few years: The Lord of the Rings. The popcorn machine will be going every week, featuring popcorn from the Detroit Popcorn Company. Each week will also feature a special door prize. Looking forward to a fun summer. If you can't make it a week, you can catch us live online!
LOOKING BACK:
So proud of how so many of you took the challenge to take your neighboring to the next level during our last series. As we continue to put the Art of Neighboring into practice it will have a tremendous impact on our communities!!
We had a great time at Marriage Night. Around 40 people were there for great teaching and a lot of laughs!
We had a powerful service featuring musician Holly Star!!
We partnered with around 50 people for the annual Norwayne Cleanup day and our group made Cayley Park look like new!!
We finished the school year strong at Schweitzer and they are eager to have us back in the fall!!
We raised $1846 to help the Van Tifflins get back to the field!!
Check out our new website: westlandfmc.com and our new app, labeled "Our Church" in the app stores!
COMING UP: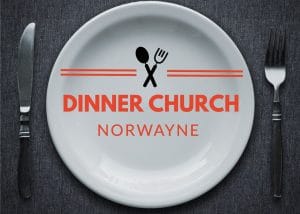 It's almost time to kick off our new Dinner Church site in Norwayne! We'll kick things off with a prayer walk on Monday, July 1, at 6pm (meet at WFMC). The first official meeting night will be July 22. We'll open with a BBQ.
In the lobby this week we'll have our giving tree setup with meal options that should carry us for the next 3 months. These meals are estimated to cost approximately $15 each. There are a few side dish options there to choose from as well. You can grab a leaf off the tree that represents what you'd like to prepare. Keep half of the leaf as a reminder and please leave us the other half. We also have $15 gift cards to Kroger that you can use to purchase the meal if you'd like one, and there are pans to bring the meals back in on Sunday, July 21. We will then place them in our new freezer and bring them out for a specific week.
Please contact Clydine at or Loretta at 313-561-4710 if you have questions. Please continue to be in prayer for this initiative, as well as our Biggby site. We can't wait to reach new people with the good news!
Things are now moving fast, and our bathrooms should be completed by July 14! On Sunday July 7, the main bathrooms will be unavailable. We are asking people who can do stairs well to use the downstairs bathroom on that Sunday, so we can save the upstairs family restroom for folks who may have a challenge with stairs. If you're interested in helping tile, please reach out to Steve at: . So thankful for your generosity, and how God has guided the process to make this come together. Can't wait to see the finished product.
You may have noticed our leadership elections have not taken place yet. Our conference office asked every church to begin electing officials on a calendar year instead of on the conference calendar. Our leaders agreed to stay on an extra 6 months to make it work, and our elections will now begin taking place in the fall instead of the spring.
Life Remodeled is happening this year on August 5-10. We'll let you know shortly what our plan is for that week.
Anchor (Student Ministries) has some great events going on this Summer. Next up is the Lake Day at Lake Wilson in Hillsdale on Thursday, July 18. Then we are traveling to Marvin's Marvelous Mechanical Museum on Thursday, July 1. For more information check out westlandfmc.com/anchor. These events are for students in grades 6th – 12th for the 2019-2020 school year.
Preschool registration is open for 2019/2020, visit wfmpreschool.com to learn more!
Anticipating Great Things!!
Pastor Tyson