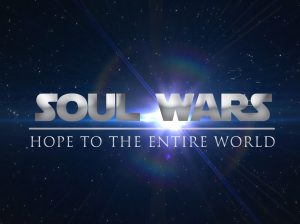 The word "Advent" is derived from the Latin word adventus, meaning "coming." As we celebrate the first coming of our Savior, we look forward to His return!
The reality is that even before Jesus arrived as an infant, there has been a war raging. A war for the souls of all mankind. The enemy, the devil, has tried so many times throughout history to stop God's plan to offer salvation to all who would call on His name.
In our new series Soul Wars, we'll look at the most intense battles between good and evil, and celebrate the hope that we have in God. A hope that declares that good will overcome and we will reign   victorious with Christ! We hope you'll join us on this journey, and for some of our other Christmas events we have going on. You'll find them all listed below by date. You can also find them on our website and app. We can't wait to start ushering in the season this weekend. Merry Christmas to all!
LOOKING BACK: It has been a fantastic fall!
Our Emotionally Healthy Series was powerful for so many of us. If you haven't got a chance to, we'd encourage you pick up the book by Pete Scazzero, there's so much there we were unable to cover that may impact you.
Our Event Team kicked off with Game Nights every third Friday, movie night, and more. They also led organizing our Harvest meal which had a great turnout. They are heading up several events in December that you can read more about below. Contact Barb, Holly, and Jennifer at to get involved or find out more. Thanks for your leadership ladies!
You all gave around $9000 towards our Harvest Goals! This will cover the rest of the costs for the bathrooms, painting the gym, provide 8 lifetime water filters for families/villages, and several hundred dollars towards meeting local benevolence needs. Thanks so much for your incredible generosity!
Our bathrooms and gymnasium have been updated! Thanks to the many people who have served, prayed, and given financially to make this happen. These spaces are so much more inviting and will aid in the spread of the good news!!
Melzina got baptized!!
We keep adding features to our app. You can now fill our your connection card each week on it!
COMING UP:  Sunday mornings are rocking with the sounds of the season. Here's a glimpse of upcoming events:
12/1 – Soul Wars Series Kicks Off
12/1 – SEED is at WFMC (seedlivelihood.org)
12/8 – Society Meeting after worship hitting on positive momentum, leadership votes, & 2020 budget.
12/8 – Pastor's Open House from 3-5pm at the Nofzinger's Home (All welcome)
12/14 – We will gather together for Ornament decorating (2-4pm) and enjoy a hot cocoa bar. No cost for this event.
12/15 – Bring your favorite cookies to swap with someone right after service, beverages provided.
12/20 – Game Night (7-9pm), featuring a free gift basket raffle! Bring your favorite game to share and a dish to pass.
12/21 – Bring your Christmas gifts, wrapping paper, tape, etc and enjoy a gift wrapping party from 7-10pm.
12/22 – The last Sunday in Advent; a fun worship service for the entire family!
12/24 – Our impactful and traditional Christmas Eve service at 6pm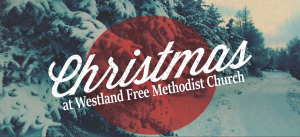 Each service will feature Advent readings, Christmas music, and more. On Christmas Eve the front of the church will be lit with luminaries in memory of loved ones who have gone before us. You can sign up for one in our lobby on a Sunday or online.
This year we are also adding new layers to help you immerse yourself in the most wonderful time of the year. At our Welcome Center, you'll find an Advent devotional that you can use to grow with God this month. We'll also be releasing weekly reflection videos each Wednesday on Facebook and here on our website.
As you arrive at church this weekend, you'll see it decorated for Christmas. Thanks to Joyce Balcom and our worship team for helping us get in the spirit of the season. You can find more details on everything Christmas by clicking here.
Anchor (Student Ministries) runs Thursday nights from 7 – 8:30pm (doors open at 6:30). We will be having a movie night on Saturday, December 14 starting at 6pm. (Double feature: Klaus & Nightmare Before Christmas). Our Anchor Christmas party will be on Thursday the 19th. Anchor will be on break 12/26 & 1/2, resuming on 1/9.
Looking forward to celebrating together this month! – Pastor Tyson