'Vision 2025?'
With a new year often comes new resolutions or resolutions that are rebooted after falling to the wayside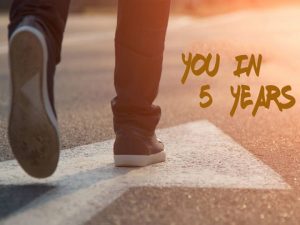 in the previous year. This year most people are talking 2020 vision, but we are talking 2025! We been looking at questions like: what would it take to become the person God has designed us to be, and achieve our full potential over the next 5 years and beyond?
Proverbs 16:9 (NIV) says: "In their hearts humans plan their course, but the LORD establishes their steps." We'll be taking 5 weeks and exploring how to align our course with the steps God wants us to take in the coming years. We can't wait to see what God has in store for us as we seek His best for us!
LOOKING BACK:
December culminated with a fun celebratory service on the 22nd where over 150 joined us to celebrate Jesus birthday & on Christmas Eve as over 200 of us prepared our hearts to celebrate the arrival of the Messiah!
We finished the gym floor and painting, kitchen remodel (cabinets to be installed), and the bathrooms! These   areas see so much traffic during the week, and the updates will help us be more hospitable as we seek to spread the good news about Jesus. Thanks to everyone who gave, served, and prayed for these projects!!
We had a new sign installed out front in memory of RuthAnn Albus. This is a major upgrade that will shine a light for Jesus every day on Venoy, just as RuthAnn's light continuously pointed others towards Jesus.
Many have installed & are using our app each week to fill out their connection cards. Find the link at the bottom of our website to install it on your Android or Apple device and take advantage of the many features it offers.
 COMING UP:  Here's a glimpse of upcoming events for the next 4-6 weeks: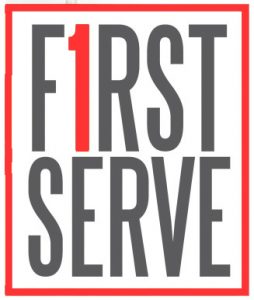 Want to explore serving in a ministry, but don't know where to start? We have a simple and intentional on-ramp for you to begin serving, called F1RST SERVE. This allows you to "test drive" or "try-out" a ministry. For more information, or to begin your "test-drive" go to westlandfmc.com/serve.
Winter/Spring Growth Groups Semester is right around the corn
er. It's a great time to realize you're not alone, journey together with others, make new friends, and explore what God has next for you. For more information on specific groups see the Growth Group sign-up station in the lobby or go to westlandfmc.com/groups. You can also jump into our 4th Annual Pizza and Trivia and Growth Group Preview that will take place Sunday, January 26th after worship.
There will be a meeting after church this Sunday 1/19 for those interested in our new Banding Together groups. These are gender-specific groups of 3-5 people who meet weekly for 60-90 minutes for Bible reading, accountability, encouragement, and prayer for the lost.
LifeCare has several things taking place at WFMC this Spring. Tuesday evenings at 6:30pm they will be offering 2 classes. The first is: "Feels like I'm drowning" book study (A new book that Kelly Hawkins wrote and just released). The second group is inner healing prayer training and transformation prayer. On Mondays, Stretch and Strength classes will continue to meet on the 1st and 3rd Mondays of the month.
Our next Membership Class is Sunday 2/2 from 12-1:30 PM. Learn more at westlandfmc.com/membership.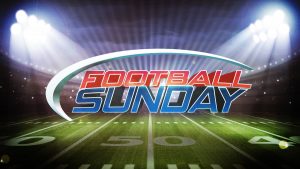 Football Sunday, Big Game Bash, & Chili Cookoff is Sunday 2/2. In the morning we'll be hearing from some powerful stories of God at work in the NFL. The Big Game Bash kicks off at 6pm. The game will be on several screens, we'll have a bounce house for 2nd grade and under, an area for people to play games, the youth room will be open for teens, we'll have some Madden football going, and crown this years Chili Cookoff winner (sign up at westlandfmc.com/events)! It's going to be a great time for everyone!
Join us Saturday, 2/15 for a Valentine's Dinner! This event is for people 16
and over who would like to bring a date or a friend, and enjoy a fun evening out. Each ticket is $25 and covers 2 meals, a photo, and childcare if needed. The event will kick off around 6pm. You can sign up and pay at westlandfmc.com/events/valentine or at the signup sheet at the welcome center. Deadline for sign up and payment is Sunday 2/9. We hope to see you there!!
Anchor (Student Ministries) runs Thursday nights from 7 – 8:30pm (doors open at 6:30). Anchor is back rolling and is  helping the students explore how to have their best year ever! The students will be traveling EMU on Sunday 2/23 for WinterJam! There is an awesome lineup for this yearly concert. Tickets are $15 per person. We'll be leaving at 4:30pm and returning by 10:30pm.
Anticipating Great Things! – Pastor Tyson